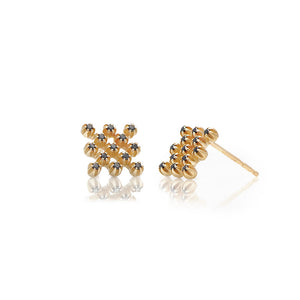 14 karat gold earrings studded with black diamonds.

The hive earrings are embedded with13 black diamonds on each side
Earring width & length: 9 mm
Our jewelry are handmade, and made to order. We get special requests and will be happy to design something special just for you.
For additional sizes, diamond options or type of gold please contact us.